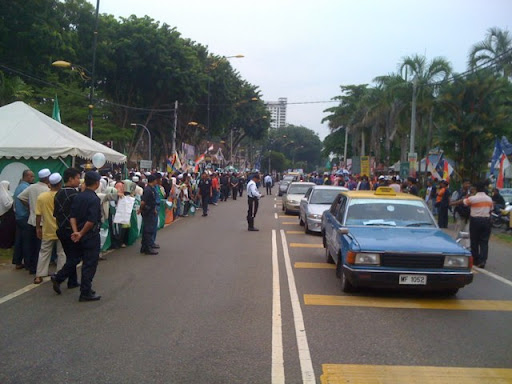 This beach side polling centre at the 8th mile port Dickson has about 400 over voters.
The photo shows suporters lining along the main road. The PAS supporters outnumber the umno supporters and are chanting "ISA RASUAH". Umno supporters are being drown out and pretty quiet.
Ee Chia is trying to get voters update from the election commission (SPR) officials.